We care for the environment
We meet and exceed the most stringent international environmental regulations. We base our activities on a life-cycle perspective to help better preserve the environment and counteract the consequences of climate change. We are very proud that our products now rank among the absolute safest and healthiest floor coverings available in today's marketplace. We aim to reduce, reuse and recycle at every point of operation. Therefore Beauflor® has made a measured and conscious decision to only produce vinyl sheet products that pose no unreasonable risk to human health or environment.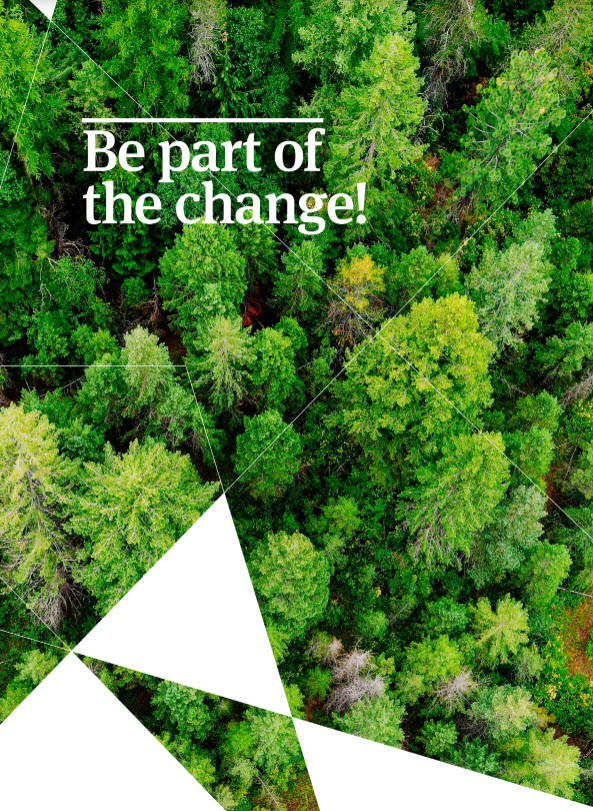 All our vinyl sheet products are produced without impure plasticisers. This means that we only use ortho-phthalate free plasticisers, such as DOTP. DOTP has been evaluated by ECHA (European Chemicals Agency) as a 'SAFE' product to use due to its excellent toxicological profile.
Flooring with a green heart
We firmly believe that conducting business responsibly and creating sustainable solutions is a "must do" to keep us ahead of the game. But as an industry leader in cushion vinyl flooring, we also feel that it's our moral duty to contribute to a more sustainable world. Especially as we are in a position to make a big difference. Strolling around the house, navigating the office, shopping in town ... we all tread on millions of square metres of cushion vinyl flooring as we live our everyday lives. And Beauflor is a major player, delivering large volumes of vinyl flooring to all corners of the world every year. Because we are well aware of our enormous social and environmental responsibilities, we've incorporated a sustainable approach into all aspects of our business – from deeply caring for our employees to offering a growing number of eco-friendly flooring solutions.
Nice to know: The entire Beauflor Pro range is produced with 100% clean energy in our factories!
Read all about in our blog article!